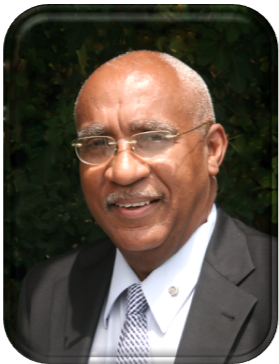 Weekly Kingdom Program Worker
Dr. Julian (Jules) Ferdinand among many titles is a business consultant, lecturer, and author. He has conducted management and leadership training in several companies and organizations throughout the Eastern Caribbean. He has a teachers' training certificate from the University of the West Indies, a Diploma in Special Education from the University of Birmingham (England), and a certificate in Residential Social Work from the Glasspole Child Care Training Centre (Jamaica).  He obtained his Masters in Business Administration (Distinction) from the University of the West Indies and holds a Doctorate in Business Administration from the University of Bradford (England). He is a certified user of the Myers Briggs Type Indicator(MBTI)and the Cattell 16 Personality Factors (16PF).
Dr. Ferdinand has a great love for Agriculture, and eating what one grows. He is also a Christian and loves the Lord.
He also gives of his time assisting in hosting  of The Fellowship Breakfast, an early morning call-in radio programme on PraiseFM(105.7 FM and 95.7 FM fellowship breakfast .