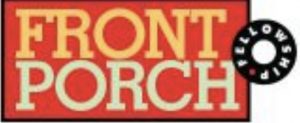 The backdrop for this live concert event was a vintage front porch setting on which Bill Gaither, Michael English, Mark Lowry, Wes Hampton and David Phelps literally pull up a stool and sing right into your soul. The audience surrounding them comprised familiar faces including family, friends and fellow artists. Also in an important supporting role was the talented live acoustic band of players you may recognize, including Sonya Isaacs Yeary, John Bowman, Ben Isaacs, Kevin Williams, Matthew Holt, Kelly Back and Greg Ritchie.
Historically, the Gaither Vocal Band has thrived on singing face-to-face with their audiences. In fact, if you know anything about the group's history, you will remember that the entire 30-year legacy of the Gaither Vocal Band all started as an impromptu performance in front of a live crowd.
Praise Fm is now pleased to bring it to you commercial free and at your leisure.